Duncan Castles has been speaking on the latest edition of The Transfer Window podcast about Manchester United's reported interest in re-signing Cristiano Ronaldo.
The 36-year-old could leave Juventus following Massimiliano Allegri's return to the Serie A club, and the Red Devils have been linked with making a move for Ronaldo.
Castles seems to believe that Manchester United are interested and that the Glazers might sign him to appease the fans, who have had enough of the Americans.
He said: "He's been offered to Manchester United; Manchester United's response has been 'yes, we are interested'.
"The fundamental driving force here is how much do the Glazers have to do to appease the supporters at a time where they've had unprecedented protest against their ownership of the club?
"They've been putting work into various deals. We've told you how far they've progressed things with Harry Kane, and they want to keep their options open.
"They are not advanced enough for Cristiano Ronaldo to believe that's the most likely place for him to go.
"If you look at it in terms of a move to appease the fans, I don't think there's a better thing the Glazers could do than bring Cristiano Ronaldo back and make him the centrepiece of the attack.
"From a commercial perspective, it would be hugely valuable for them, but it will also be very expensive for them to do that."
Do you want Ronaldo back?
Yes, he could be what we need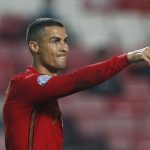 No, he has had his time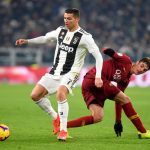 TIF Thoughts on Ronaldo returning…
The Portuguese international made 292 appearances for the Red Devils, scoring 118 goals and providing 69 assists before Real Madrid bought him in 2009 for a then world-record fee.
Even though he is getting on and potentially approaching the end of his career, he still scored 36 goals in the 2020/21 season in all competitions for Juventus, so if the Red Devils were to bring him back, you would think he could continue to contribute to the team.
The Glazers are not popular with many Manchester United fans at the moment after the failed European Super League, and a move for one of the world's best-ever footballers could be a way to take some heat away from them, and it will be interesting to see if the Glazers go down that route.
In other news: 'He would take Pogba with him' – Podcaster claims £40.5m-rated ace could impact Pogba future