Arsenal insider Charles Watts has spoken on the claims linking Luis Campos to a role within the club this summer.
Recent reports have suggested that Arsenal are 'in discussions' with the Portuguese executive about a role at the club as the Gunners look to go through a major rebuild this summer following a very disappointing season both domestically and in Europe.
Campos has developed something of a reputation for discovering talent over the past few years such as Kylian Mbappe and Anthony Martial early in their careers, so if he could unearth some of those players of that quality, especially for a low value given the financial hit the club have taken recently, then he certainly could be a crucial part of their rebuild.
But speaking on his show, Watts revealed the latest, stating that according to his sources, no such discussions have taken place between the club and Campos:
"Lots of talk from France that Arsenal have been in talks with Luis Campos about a potential role here, obviously ex-Lille technical director, ex-Monaco technical director, absolute genius at times in what he's done in the transfer market over in France in the last few years.
"Now, I personally think if he's available, you absolutely go and try and get him. But word from Arsenal, they're very much adamant that this is not true and that there are no talks over Luis Campos coming to the club.
"You know, that's all I can really say on the matter at the moment. Yes, there are those reports in France, but Arsenal very much adamant that it is not true and he is not coming to the club."
Can Luis Campos end up at Arsenal?
Yes
No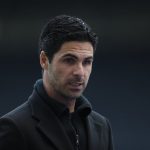 TIF Thoughts on Charles Watts' comments about Luis Campos to Arsenal…
Watts' words are backed up by claims from Turkish outlet T24, which claims Campos will move to Real Madrid shortly following their appointment of Carlo Ancelotti last week.
You do just wonder if perhaps this could be one of many missed opportunities that face the club this summer, like their apparent failure to sign Emi Buendía from Norwich City, because if Campos could recreate his capabilities in the transfer market for Arsenal that he did with other clubs, then that could really have taken them forward.
And if they haven't even approached him when he is seemingly available, and he goes somewhere else and does a great job, then it really doesn't reflect well on their attempts to try and move forward as a club.
In other news: 'Bit of an issue' – Watts hints Arsenal duo 'probably going to miss the start of the season'