Former Leeds United star Jon Newsome believes that the club could get a genuine bargain if they manage to sign Jack Harrison from Manchester City for £15m this summer.
Harrison has been on loan at Elland Road since the 2018/19 season and he enjoyed a superb first season in the Premier League with the club.
In 36 top-flight games in 2020/21, Harrison scored eight goals and laid on eight assists.
Do you think that Harrison deserves a permanent deal?
Yes, he has played well enough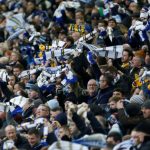 No, we could have got a better player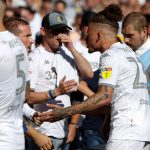 Newsome believes that Leeds could sign the City winger for as little as £10m this summer, and thinks that any figure up to £15m would represent a "snip".
Indeed, since his debut, Harrison has made 128 appearances for Leeds, scoring 18 times and laying on 20 assists.
He has never played a single minute for City, and Newsome doubts that he ever will, insisting that Leeds should be prioritising getting him in permanently in this transfer window.
Speaking exclusively to This Is Futbol, he said: "I think his value and his worth has increased dramatically. I'm reading reports that there's a figure between 10 and 15 million, I think that's an absolute snip, I really do.
"I think the performances he's put in this season have been outstanding and if Leeds have got an agreement to sign him full time on that kind of number, I'd be running over there with a pen and paper now."