Scottish football pundit Gordon Dalziel has recently talked about Celtic's decision to start their season ticket renewal process.
Dalziel recently appeared on the latest episode of the Clyde Superscoreboard and the panel talked about numerous issues involving the Bhoys and Scottish football. One topic of discussion was Celtic's decision to start the process for the renewal of season tickets for next season.
Dalziel believes that the club should show some loyalty to the club's fans as there are deeper connections involved with the Parkhead-based side and the season ticket holders.
Do you think Celtic are right to start the season ticket renewal process?
Yes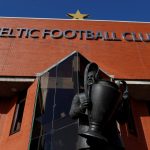 No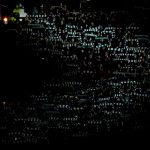 Sky Sports have recently reported that Eddie Howe is the club's managerial choice, with the Englishman keen to sign Cherries assistant Stephen Purches and Simon Weatherstone.
While Celtic have stated that they're starting the season ticket renewal process, the season ticket holders will get £50 gift vouchers as well.
Dalziel talked about the process from the club and said: "The new manager isn't a case of walking in, sitting behind his desk and thinking, 'there's my squad'. We were talking on this show not that long ago that the overhaul would be double figures of players [coming in] and players going out as well. So that doesn't just happen in a week or two weeks or three weeks, before the new manager knows it – and it will be Eddie Howe – before he knows it, the season will be upon him.
"I think there's a few angry Celtic fans out there saying, 'well, you're asking for our money, we're prepared to give it to you', because let's face it, a team like Celtic have always got their supporters over the barrel, so is the other clubs because if you give that season ticket up, the Celtic supporters who had that season ticket for years and years and years, wanted the same seat, their families have been there.
"There's a waiting list. Celtic are a massive club, they've got a very loyal support, there's people desperate for those tickets. But somewhere along the line, show a bit of loyalty to your supporters."
TIF Thoughts on Celtic's season ticket renewal…
The fact that the new manager hasn't been announced yet shows that the club is perhaps not yet sure about which direction it is going to take, and the fans may be thinking the same due to the lack of an announcement. As a result, there is no guarantee of what will happen next season.
So without giving fans that assurance, to ask for their money does come across as a bit strange in terms of timing from the club and it is understandable why Dalziel isn't happy.
In other news: 'You're killing me, here' – Many Celtic fans blast club announcement