In an exclusive interview with This Is Futbol, Marlon Harewood, who scored 54 goals for West Ham, believes that Gareth Southgate has no choice but to take Jesse Lingard to the European Championships this summer.
Lingard had not played a single minute of Premier League football this season until he joined West Ham on loan in January, which earned him an England call up last month, winning Man of the Match against San Marino.
Should Lingard go to the Euros this summer?
Yes!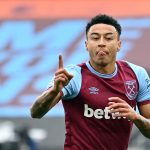 No!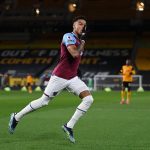 It has been reported that UEFA are looking into expanding each country's squad size from 23 to 26, which would allow Southgate more room to fit the abundance of talent England have into his final squad.
Speaking on why it would be ridiculous for Southgate to not select Lingard and how the squad has to be picked on the form of players, Harewood told This Is Futbol:
"Based on his performances now it would be stupid not to take him because for me personally, I think you should pick players that are in form for their club.
"Gareth will get it in the neck if he doesn't take him because there's no one in England who's in the same form he's in, and it would just be ridiculous to not pick him."
Lingard shone at the last major tournament for England, especially when he scored a great curling effort against Panama in the group stages which set England on their way to the semi-finals.
The £75,000 per week midfielder has reportedly not yet decided where he wants to play football next season as he may still want to fight for his place back in the Man United side.