Southampton have a huge summer ahead of them especially if Danny Ings is to leave and investment may be the only way they avoid a relegation battle next year. Former executive vice-chairman of the club Les Reed claims that American investors were interested at the end of 2020, and still might be.
Martin Semmens, who is the club's current vice-chairman, confirmed earlier this year that he predicts the ownership and investment in the club will start to look different and that he expected it to have already changed by now.
Will Southampton have a new owner next season?
Yes!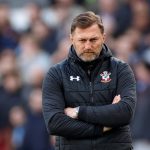 No!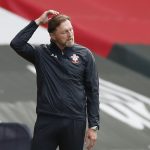 There was talk at the end of 2020 that a group of American investors were looking at a takeover of Southampton, however, that was when they were pushing at the right end of the table and the group seemingly disappeared during the second half of the season.
There has not been significant investment or big-money signings at the Saints for at least 12 months now with even Theo Walcott being offered a permanent contract this summer, and Reed shed some light on the situation on the south coast when he spoke exclusively to This is Futbol:
"It was a different picture way back in November, December time when they were near the top of the league and there were American investors interested. They seem to have drifted away but they may have now come back, maybe that's what Martin Semmens is referring to."
Joseph Da Grosa was seen as the person heading the American investment group having previously failed to buy out Mike Ashley at Newcastle United, as well as having sold Bordeaux not so long ago.
For now, Gao Jisheng still has a majority stake in the club so he is investing as much as he can despite the club still being, like everyone else, in a pandemic.