Football finance expert Kieran Maguire believes Liverpool owners Fenway Sports Group have reason to think about selling the Anfield giants.
The American group bought the Reds in 2010 for £300m, and have since won the Premier League and Champions League.
However, there have also been quite a few unsavoury moments from FSG, including furloughing staff last year and trying to join the European Super League in April.
So, you can say that FSG have both been good and bad for the Reds, and speaking on the latest edition of The Price of Football podcast, Maguire thinks that they might even contemplate selling the club.
He said: "FSG have done a lot for Liverpool. We've had the expansion of the ground, trophies have been delivered – the Champions League and the Premier League – so those are both positives.
"FSG acquired Liverpool for £300m; they could sell Liverpool, today, in my view, for at least £2bn, so they could make a very tidy profit, should they so desire.
"Are Liverpool at maximum value from FSG's point of view? There was no doubt that if the Super League had taken place, then the concentration of wealth in the hands of relatively few clubs would have increased the value of Liverpool as a product.
"Now that Super League isn't going to take place and they can't take control of the domestic game under Project Big Picture, which was their other aim, where is the growth from a financial perspective, as far as Liverpool is concerned?
"If we have reached peak or plateau, then there's a case for saying, 'well, perhaps we ought to be looking at is this the best use of our money, especially if we could sell the club for £2bn?'"
Do you think FSG would consider selling Liverpool?
Yes, soon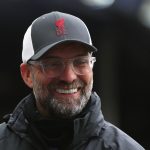 No, not yet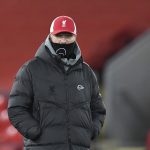 TIF Thoughts on FSG…
If FSG decided to sell Liverpool and got the £2bn that he mentions, they would make a huge profit.
Also, if they decided to leave English football, that may be better for the game in general from the fans' perspective, considering FSG were part of Project Big Picture and the European Super League.
So perhaps, a good way for this to end would be for FSG to sell Liverpool and then never involve themselves in English football again.
In other news: 'That's interesting' – International player urged to walk away from Liverpool