Former Premier League forward Brian Deane thinks that Roy Hodgson is being disrespected by people analysing his time at Crystal Palace.
The former England boss stepped away from Selhurst Park at the weekend, following four seasons in which he turned them into a solid side in the Premier League with a string of mid-table finishes – a good achievement when you consider the situation that he was forced to inherit after the failure that was Frank de Boer.
That stability, though, has perhaps come at the cost of excitement for the Eagles, with some saying that his approach to the game was 'boring'.
But speaking to Transfer Tavern, Deane felt that the rhetoric around Hodgson was rather 'disrespectful' and that he's done a good job in creating a solid foundation for the next manager to take over with:
"I've heard a couple of people on the radio say Scott Parker will be a good fit there or Frank Lampard. Listen, Roy Hodgson, he knows more on one hand than both of those guys put together. I think it's [some of the things that have been said] disrespectful.
"Yeah, people can turn around and say they don't play the most exciting football, but I think the balance is good because if you're going to throw everything at games, then you're going to lose more than half of them in the Premier League.
"I think what he's done is he's built a very good foundation."
Do you think Palace will regret letting Hodgson leave?
Yes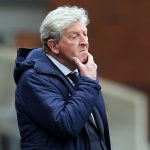 No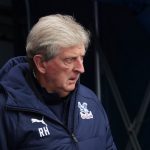 It is true that Hodgson certainly made sure that Palace remained clear of any major danger over the years, ensuring at the very least financial stability for a team that doesn't tend to spend a lot of money, and for that he does deserve a lot of praise in getting them this far.
But given the turnover that is set to come this summer with so many players out of contract, the squad itself is anything but stable. And it could be that one of these inexperienced, younger managers that Deane mentions might not be able to handle the full responsibility of such a big project.
Then those that hounded Hodgson during his days might start to think that sometimes the grass isn't always greener on the other side.
In other news: 'From what I'm told' – Insider drops big Sean Dyche update at Crystal Palace