Football finance expert Kieran Maguire has been speaking on the latest edition of The Price of Football podcast about the proposed takeover of Derby County by Erik Alonso and other news from the world of football.
Alonso and the club came to an agreement last month, and the deal was sent to the EFL, but since then, nothing has happened, and concerns emerged over the weekend regarding Alonso.
It seems as if the Spaniard tried to refinance Pride Park to raise the funds to buy the club, and the takeover now looks in serious doubt.
Maguire used a lot of time on the show to drill into the details.
He said: (1:32) "There is in theory, a bid from a guy called Erik Alonso, [there are] bits that we do know about him and [there are] bits that we don't know about him.
"Erik Alonso is a director of a company called No Limits Sports Limited, which claims that it's interested in buying Derby County; if you go to Companies House, No Limits Sports Limited consists of a company which has £2 in its bank account, which isn't a great start when you're looking to fund the acquisition.
(2:18) "Erik Alonso was asked by the EFL, as part of its Owners' and Directors' test, [and] they said 'we want a £35m deposit paid just to show that you've got the resources to carry through this deal'. That was two weeks ago. The EFL, if the story is correct, haven't heard a [word] since from Mr. Alonso.
(3:40) "There's also this talk that in order to acquire Derby County, he's going to refinance the stadium. Now, the stadium already has some form of mortgage over it, we think from MSD Holdings.
"So it all sounds very messy [and] at the time when Derby County fans should be sighing a huge sigh of relief and looking forward to the summer, building towards next season, they've got this hanging over them."
Do you think this takeover will happen?
No, not a chance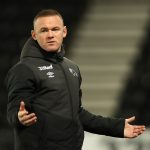 Yes, it could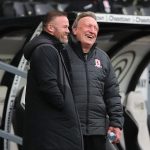 TIF Thought on the proposed takeover of Derby…
The Rams will be a Championship club again next season after they drew 3-3 with Sheffield Wednesday on the final day of the season, and Rotherham United also failed to win, meaning that the Owls and the Millers went down.
So, Derby are in prime position for a takeover, but everything about Alonso seems dodgy, and we would not be surprised to see this takeover collapse, which after the failure of the BZG takeover would be a cruel blow on the Rams.
In other news: Positive Derby County takeover claim emerges amidst relegation fears