Seb Stafford-Bloor, Joe Devine, and Nick Miller have been speaking on the latest edition of The Athletic's Tifo Podcast about news from the world of football.
One of the topics that the trio spent quite a bit of time on was Jesse Lingard's future.
The 28-year-old is currently on loan at West Ham United, and the Hammers are keen to make the deal permanent, and after scoring eight goals in his first nine games for the club, you can see why.
This ridiculous form and re-emergence of Lingard led Devine, Stafford-Bloor and Miller to have a detailed discussion on Lingard's future.
Devine said: (47:12) "Lingard will now have options because he's put himself back on the map, hasn't he?"
Stafford-Bloor then said: (47:51) "If Lingard makes it clear that he only really wants to go to West Ham, then United are going to struggle to get an auction going because that tends to be how transfers work in the sense of agents gather opinion.
"So yeah, £30m is a lot, given his age and, 2022 is just a single year, so there isn't that much contract pressure."
Miller then added his thoughts on the matter.
(48:23) "It feels like West Ham; this is probably quite a negative way of looking at it, but [they're] almost in a no-win situation.
"If they have the opportunity to buy him after this few months, how brilliant he's been, they can't really not buy him.
"On the other hand, paying £30m for him on the basis of a relatively short period of time, and were presumably going to give him a four or five-year contract is exactly the sort of stupid thing that West Ham used to do."
Do you think West Ham should sign Lingard?
Yes, he has been fantastic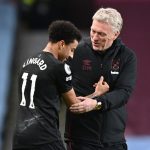 No, let him go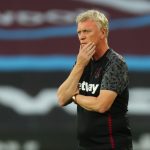 TIF Thoughts on Lingard…
Given his current run of form, if the Hammers do have the opportunity to sign him in the summer, then we think they have to take it, especially if they finish in the top four.
However, we can see Miller's point, and the Hammers could almost feel forced into buying him, but if he keeps up this current form, then we see no reason why West Ham wouldn't make this deal permanent if they can.
In other news: 'David Moyes has managed' – Journalist makes 'interesting' behind-the-scenes West Ham claim