A lot of Tottenham Hotspur fans have flocked to a post from The Spurs Express, which has relayed news from Fabrizio Romano's Here We Go podcast regarding Harry Kane's future.
Romano claims that Daniel Levy wants to convince Kane to sign a new contract in the summer, but if Spurs don't make it into the Champions League, then the 27-year-old will want to discuss his future.
This has drawn the attention of these Tottenham fans, who can't believe that Levy plans to give Kane a new contract.
"Even fans are hesitating to renew their season ticket, and here is Levy trying to negotiate a new contract with Kane after yet another disappointing season"
"Kane's done more than his fair share for this club, if Levy doesn't let him leave, he's basically gonna kill his career"
"Don't know how Levy expects to convince him without CL football or without overhauling the squad."
Do you think Kane will sign a new contract?
No, there is no chance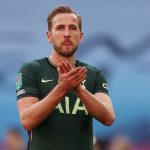 Yes, he could be convinced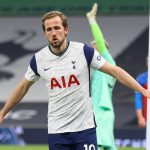 It was revealed earlier this month that Kane is keen to leave Spurs at the end of the season as he looks to win some major trophies; however, it appears as if Levy thinks that he can get Kane to sign a new contract.
This post continued to draw in Spurs fans who had their say.
"Levy is so shameless"
"He won't stay. He's had enough. He's given Tottenham all his trust and commitment just to be let down all the time. Personally I don't blame him but with the money we get we need to spend wisely and rebuild well."
"May as well have the meeting now."
It will be interesting to see what happens in the summer, but it is clear that these Spurs fans either think Kane should leave or are stunned that Levy believes he can get Kane to sign a new deal.