A lot of Tottenham Hotspur fans have flocked to a post from Hotspur Related, which has relayed news from The Athletic's Ask Ornstein regarding Harry Kane (10:30).
Jack Pitt-Brooke claimed that even though Kane might want to leave Spurs in the summer, he is still a big fan of Jose Mourinho.
This has drawn the attention of these Spurs fans who have had their say.
"This isn't surprising considering how much he's thrived under him."
"Why? What on earth has he done to convince him?"
"Ye where has he said that, absolute nonsense, and even if it was remotely true what would you expect him to say about his current manager. No player calls out a manager whilst he's in charge and even after that very little is ever said out of respect."
Do you think this means Kane will stay?
No, he will still leave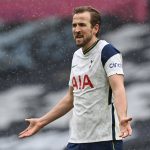 Yes, he will stay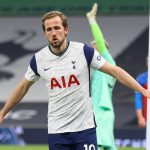 Given that Kane has scored 43 goals and provided 18 assists in 61 of Mourinho's 85 games as manager of Spurs, we can see why the 27-year-old is a big fan of his manager.
This post continued to draw in Spurs fans who had their say.
"He can leave too when jose get sacked Big game bottler"
"Very telling"
"Bye to you too then"
"This says it all"
Kane has clearly thrived under Mourinho, and this season alone, he has directly contributed to 45 goals.
So, even though Tottenham are not doing great in the Premier League, Kane has performed very well, and it is easy to see why he is a big fan of Mourinho.
In other news: 'This is not like Modric or Bale' – Journalist drops claim on Tottenham star who is 'owed'