A lot of Tottenham Hotspur fans have flocked to a post from the Daily Hotspur, which includes a video from Football Daily of Harry Kane.
Kane spoke very openly and honestly about his career goals, and he admitted that individual awards are not what he is after anymore, and he wants to start winning team trophies.
This, coupled with reports that Kane will seek to leave the Tottenham Hotspur Stadium this summer, has consigned these Spurs fans to the prospect of the 27-year-old leaving.
"You're not even winning the Carabao cup at Spurs, let alone the "biggest prizes", he needs to move on, it'd be best for all parties"
"He has basically thrown down the gauntlet to the owner to spend or sell me. Currently only City would be a real step and guarantee a trophy"
"He's not happy at Tottenham"
"That can only mean one thing, he has to leave the club.. there is no way we are winning with our current board and their lack of ambition.."
"Just leave bro. We can't hate you for it. Thank you for everything"
Do you think Kane will leave this summer?
Yes, it looks certain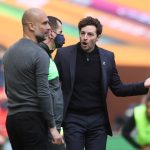 No, he will stay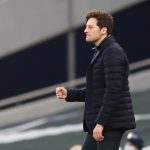 Kane has made 331 appearances for Tottenham and scored a staggering 219 goals, but he has no major trophies to show for his efforts, and this interview indicated that he wants to win something before he ends his career.
This post continued to draw in Spurs fans.
"His body language says he is done with Levy and Tottenham for not matching his ambitions. Hate to see him go but I think we all understand he needs to."
"He's off"
"He looks so annoyed"
"As a Spurs fan for 42 years – go with a blessing to be provided by the likes of de Bruyne or other top-class midfielders/clubs – you deserve it and we deserve to see you shine. Levy must go and Spurs need a full cleanout – fact"
It will be interesting to see what happens in the summer, but it does look like Kane could be on the move.
In other news: 'Real missed opportunity' – Journalist drops Spurs player claim after 'odd' treatment