A lot of Tottenham Hotspur fans have flocked to a post from Alasdair Gold, which contains a link to a piece he has produced on Jose Mourinho.
In the piece, the Football.London reporter claims that some Spurs players were unhappy with Mourinho's comments after Tottenham drew 2-2 with Newcastle United.
Mourinho was asked on BBC Radio 5 Live about why his side couldn't hold on to a lead after the Toon grabbed a late equaliser and Mourinho's response was pretty cutting, so it is no wonder some players were unhappy.
This post has drawn in these Spurs fans who have had their say and clearly have had enough of Mourinho.
"I'd be surprised to see him get hired at another club once he's sacked. Surely other clubs are watching his behaviour and comments in disgust. Big red flag."
"The end is near"
"His days are surely numbered now and the countdown has begun, but unless things change from the owners the next coach will come in and face similar problems on the field with many of these players, ENIC have allowed this to happen by recycling the old guard for new better players"
"Levy and Mourinho was always a recipe for disaster , ridiculous appointment in the first place , I want both out of the club but realistically only Mourinho can go , well that's a start"
Do you think Mourinho should be sacked?
Yes, it is time to go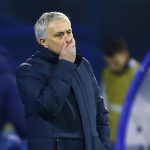 No, the players are the problem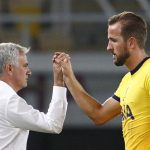 Tottenham have now lost 11 points from goals conceded in the last ten minutes of league games, which would have put them in the top four, so you can understand why Mourinho is unhappy.
However, these Spurs fans clearly think that it is the manager who is the problem, not the players.
"Sounds like it's the beginning of the end.. he will get his cup final and then it will be over I feel.. he sounds like a man that knows it's near the end..his post match press conferences speaks volumes."
"He was a terrible appointment. Only thinks of himself. There's no way we can improve while he is in charge. If this goes on even I will want Kane to leave. He deserves so much more. The most toxic atmosphere at the club in years."
"I'm sorry but that's it. He's got to go."
This was a big opportunity for Spurs to jump into the top four after Chelsea lost 5-2 to West Bromwich Albion, but the draw keeps them two points behind the Blues.
It is clear from the responses that these Spurs fans have now had enough of Mourinho, and it will be interesting to see how the players respond to his latest comments.
In other news: 'State of this', 'Club is lost on all fronts' – Many Spurs fans fume as 'bananas' results emerge