TalkSport pundit Simon Jordan has offered up his thoughts on Mike Ashley potentially selling Newcastle United at some point in the future.
It has been well over a year now since the news dropped that Newcastle United were possibly going to be taken over by the Saudi Arabian Public Investment Fund and fans were offered a glimmer of hope that Ashley would be removed from the club after a decade in charge with plenty of anger pointed in his direction.
And whilst the deal was called off due to the legal issues with the potential new owners and them losing patience, lowering the asking price could allow more possible buyers who might be seen more favourably in the eyes of the authorities.
However, speaking on TalkSport (3:09), when asked about whether or not Ashley would be willing to 'take a hit' just to get rid of the club and avoid the grief between him and the fans, Jordan claimed that was unlikely to happen and that Ashley would stick it out and wouldn't sell for anything less than what he thinks the club is worth:
"I don't think he cares in the slightest. I've known him for 15, 16, 17 years. He's got the hide of a rhino. He'll look at it, I don't think he wants to be there, but he's not giving it away. The price that he wants for it is the price that he accepted in the summer, which was £275m I think plus a few bits and bobs.
"He's not going to give it away for £50m. He wants whatever… whatever the Newcastle fans say and I'm sure they've got a lot more information than I have, he wants what he thinks he's put in that football club. And if it is £300m, he wants his money back."
Do you think the takeover will happen?
No, not this time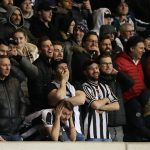 Yes, eventually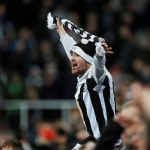 TIF Thoughts on Simon Jordan's comments about Mike Ashley and Newcastle United
Jordan's comments do make Ashley come across as slightly stubborn when it comes to what it will take to sell, which to some extent you can understand.
After all, if he thinks that the club is worth a certain amount, then he has every right to sit tight and refuse to sell for less than a certain price. And unless the club get relegated, which is looking less likely given the state of the table now, then the value of the club isn't likely to go down.
So it does seem that unless either the Saudi Arabian bid gets approved or someone else comes up with £300m, Newcastle United fans are 'stuck' with him for the foreseeable future.
In other news: 'Get him in', 'Instead of Shelvey' – Many Newcastle fans beg to see 'special' talent