Former Newcastle United favourite Keith Gillespie has endorsed the decision made by Steve Bruce to give the squad some time off over the international break. 
There was controversy during the fortnight without Premier League matches as the Daily Mail's Craig Hope reported that Bruce opted to give the club's under-performing players six days off.
With the club floundering perilously above the relegation zone, many might've thought the time was best-served on the training pitch as the Magpies look to avoid the drop.
However, ex-Toon ace Gillespie told Football FanCast that the 60-year-old was right to give the players some space:
"I think there's so much negativity about the place. And I think it might be a good idea in terms of getting away from the club, getting away from all that negativity.
"It's been a tough, tough, tough season. Unfortunately, for me, performances have been really poor. So, it is a tough one, fans maybe think, 'well, why aren't you on the training pitch trying to fix things?"
Will Steve Bruce be in charge at Newcastle next season?
Yes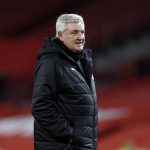 No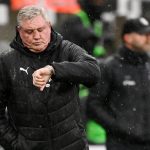 Ultimately the proof will be in the pudding whether Bruce made the right call or not over the break.
Both options would've had their merit, but if Newcastle end up fighting for their lives on the final day of the season at Craven Cottage against Fulham, this decision will no doubt come under further scrutiny.
However, after scraping a 2-2 draw with Europe-chasing Tottenham Hotspur, the jury may still be out as the Toon look to limp over the line with regards to maintaining their precarious Premier League status.
Next week's trip to Burnley may represent a chance for Bruce to vindicate his decision, or alternatively see this particular effort to change the club's fortunes for the better go down as a fruitless exercise.