A lot of Newcastle United fans have flocked to a post from NUFC 360 which includes a tweet from Luke Edwards about the Toon's proposed takeover.
The Daily Telegraph reporter claims that "verbally" he has been "told something that ends" hopes for the takeover.
However, he also claims that he can't prove that it is "absolutely correct" and therefore cannot write about it.
This has drawn the attention of these Toon fans, who are worried.
"Sounds pretty damning, whether people believe it or not, I wonder what it could be."
"This takeover will not happen."
"It ain't happening people need to move on Mike Ashley has had a year with no blame at all and a nice little deposit he doesn't have to pay back"
Do you think this is something to worry about?
Yes, this sounds concerning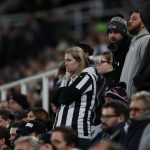 No, he is chatting rubbish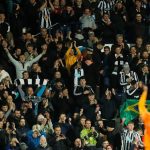 The club's proposed takeover is currently going through an arbitration case that, if successful, could lead to PCP Capital Partners, PIF and the Reuben brothers bidding again.
However, this hints that there is something that is going to end this takeover hope.
This post continued to draw in Toon fans who had their say.
"It's been dead in the water for months"
"I think he's got a point in his latest thread where he questions why PIF declined arbitration the first time around (when the PL offered)."
"I would say one thing about Luke's intel, "verbally I've been told something which ends it for good", which sounds pretty conclusive but in the previous tweet talking about the takeover "I might get a welcome surprise but I very much doubt it", which isn't as sounding so certain."
This doesn't sound good, but the fact that he can't prove that it is 100% correct should encourage those Toon fans who still hope that this takeover will go through.
In other news: 'It's all set' – Liam Kennedy issues huge Newcastle managerial claim