Lots of Tottenham Hotspur fans have flocked to Twitter to voice their thoughts on the latest comments to emerge from former manager Harry Redknapp. 
Spurs sacked Jose Mourinho on Monday after just 17 months at the north London club and the 74-year-old discussed the matter on his latest show, Redknapp's Big Night Out.
When questioned about the possibility of becoming the next Spurs boss, Redknapp casually replied: "I'm ready."
Would you like Redknapp back as manager?
Yes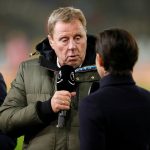 No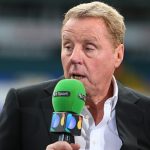 The former Spurs man was in charge of the Lilywhites from 2008 until 2012 and guided the north London side to their first-ever Champions League campaign.
In a tweet from TheSpursWeb relaying the comments, Spurs fans went wild in their responses with many stating their wish for Redknapp to return as manager.
"Ngl I would actually have him back"
"I'd cry tears of joy if he comes back"
"Scenes of this happened, not against the idea!!"
"Would have had him over Mason, purely because of experience. But love Mason and think he'll do well in the next 6 games, considering the state of us beforehand"
"In a heartbeat. Some of my best times at spurs was watching his team"
"I'd take him over the 29-year-old rookie until the end of the season."
Ryan Mason
has taken
temporary
charge of Spurs following the
sacking
of Mourinho and the 29-year-old got off to the perfect start on Wednesday with a
2-1
win
over Southampton.
How serious Redknapp was about wanting to take charge of Spurs again remains to be seen, but going by the reaction of these Spurs fans, it is apparent they would welcome him back to the managerial role at the club even if it was just on the basis until the end of the current season, despite him stating he couldn't see it happening himself.
In other news: 'Why did we even allow this', 'Can't be true' – Many Spurs fans shocked over 'vile' news