A lot of Newcastle United fans have flocked to a post from Keith Downie, which has relayed comments made by Steve Bruce on Allan Saint-Maximin in his press conference.
Bruce was asked about the Frenchman's future on Tyneside, and rather than issuing a strong statement about the Toon not selling the 24-year-old, he instead claimed that he "has no doubt" that Saint-Maximin will "attract interest" from other clubs because "he's a gifted footballer".
These comments have annoyed these Toon fans who are worried that Saint-Maximin could now leave the club in the summer.
"Well done Steve Bruce just advertise and put one of out best players on full display in Fenwick's shop window with a sign saying FOR SALE bargain buy Maxim and get Almiron free !!!!!!!"
"The fact he didn't even say he's not for sale guarantees he is off when the first big money bid comes in"
"So none of this "he's not for sale". Least he's setting our expectations right"
Do you think Newcastle can keep Saint-Maximin?
Yes, we should be able to keep him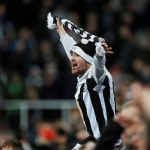 No, not a chance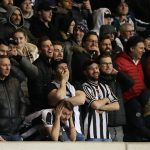 The Frenchman has been in good form in recent games, and Toon fans probably wanted Bruce to dismiss the possibility of Newcastle selling him, but these comments are very wishy-washy, and they continued to draw in Toon fans who had their say.
"He'll be off in the summer if Bruce is still the coach."
"Talk about putting your players in the shop window mind"
"Pardew used to say exactly the same thing with Carroll & Cabaye etc… basically he's in charge of a showroom full of old bangers but he's got one Rolls Royce that the garage owner will quite happily part with.."
It will be interesting to see what happens in the summer with Saint-Maximin, but these quotes from Bruce hardly inspire confidence that the Toon can keep hold of him.
In other news: 'What a baffling, baffling man' – Many Newcastle fans react to 'strange' Bruce quotes