Lots of Newcastle United fans have flocked to the latest tweet from Alan Shearer that recently emerged on social media.
Shearer recently quote-tweeted a post that was initially relayed by Newcastle United Supporters Trust. They had initially posted a video of the 1892 pledge, a collective action by the Supporters Trust to get a stake in the Magpies and to have more fan representation at the club's boardroom level.
The Supporters trust have now launched the bid to buy the stake in the club after Mike Ashley departs and the aim is to buy at least one percent of stake in the North-East club.
Is Shearer right to support this movement?
Yes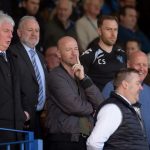 No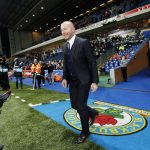 Shearer hailed the act from the Supporters Trust, saying 'well done'. He also made it clear that he's up for helping them out too.
The tweet from the former Newcastle striker drew the attention of many Toon fans, who made their views clear about him.
What do Newcastle fans make of Shearer's tweet?
"Well done Captain I expected nothing else."
Credit: @whitestu1
"Get in Big Al."
Credit: @pashaboo
The pledge is said to be a long-term one and it hasn't been described as a protest by the Supporters Trust. The plan is to raise a minimum of £3million and fans can be flexible with what or what they are paying. If the appeal isn't successful, the money will donated to a charity and won't go to the Supporters Trust.
Alex Hurst, the former Trust chairman spearheading the initiative has made it clear that the plan will go on as long as Ashley is at the club.
"That's the tweet right there."
Credit: @GallowgateShots
"And there's the weight the movement needed right there ! Well done Alan."
Credit: @PaulDav86486288
Helping the trust with some money will only allow the club's fans more representation at their own club. Newcastle fans have long been frustrated with their owners and the taking falling through, but this pledge will allow them some say. Because of that, it is easy to see why Shearer is backing this movement.
In other news: 'I would be absolutely annoyed and angry' – Pundit fumes after NUFC player comments emerged