In an exclusive interview with This Is Futbol, Rob Lee, who made 333 appearances for Newcastle United, believes there are no other parties wanting to buy the club off Mike Ashley, which is why he's persisting with PCP Capital Partners.
Ashley has not even entertained talk of other parties coming forward, with the £350 million Amanda Staveley's consortium offered the Sports Direct Tycoon over 12 months ago now.
Will Newcastle have new owners next season?
Yes!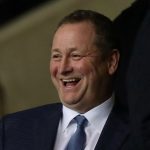 No!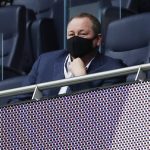 Ashley is that committed to the sale of Newcastle that the club are set to enter into a legal battle with the Premier League, because the current owner believes the owners to be were not treat fairly during the Owners and Directors tests.
Speaking on why Ashley wouldn't be going through all this if he had other potential buyers and how he is the only person that knows what's happening, Lee told This Is Futbol:
"We don't know if he's got two or three others lined up but if he did then why would he be persevering with this group? I'm sure if he had other options he wouldn't be persevering.
"It's just painful now and I get asked all the time about it, but I've got no inside information and half of the people that say they have don't either. There's one man that controls the whole thing, and that's Mike."
It was the consortium who actually pulled out of the deal because they felt the Premier League weren't doing enough to try and move it forward, much to the disappointment of Newcastle fans.
It appears the problem that the Premier League have is that they can't guarantee Newcastle United won't be run and funded by Saudi Arabia, despite PIF denying this countless times.