A lot of Tottenham Hotspur fans have taken to Twitter to voice their thoughts at the latest claims to emerge regarding the Spurs chairman, Daniel Levy. 
According to a report by The Sun, the Spurs chairman had told Brighton & Hove Albion's Paul Barber that he had been left 'shaken' by the negative response to the European Super League.
The report also stated Levy had admitted, "he may have misjudged the mood of the nation".
Should Daniel Levy resign as chairman?
Yes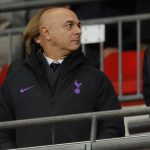 No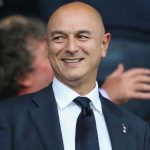 Tottenham have since withdrawn from the proposed breakaway competition following the backlash the idea received from fans, pundits, players and managers worldwide.
Levy has now been with the north London side for 20 years, however, these Spurs fans flocked to the tweet relaying the claims and it would appear they will be hoping he does not last much longer in his role as chairman.
"Just shows how out of touch he is with the fans. He's got to go."
"This guy is living in a different reality"
"You can tell he's gutted he's lost out on all that money"
"It's scary how clueless Levy is. I'm sure he thinks he's not awkward when he tries to make small talk with the players too"
"Shows why he shouldn't be in charge of this club."
"Shows how Levy is so out of touch."
"He's so out of touch, it's so unbelievable."
"He's an absolute disgrace! Our club deserves better"
"That's unbelievable from Levy. How can you be so out of touch with reality and fans? His position is unattainable."
"He just keeps embarrassing us more year after year "
Spurs are currently in the process of searching for a new permanent manager following the sacking of Jose Mourinho on Monday after a disappointing campaign so far which had the Lilywhites slumped in seventh place.
Going by the reaction of these Spurs fans, it is apparent their involvement in The Super League proposal has left a bitter taste in their mouths and certainly not helped Levy's reputation with the fans.
In other news: 'I've been dreaming of this day for years' – Many Spurs fans buzzing as 'good news' emerges