In an exclusive interview with This Is Futbol, Rob Lee, who made 267 Premier League appearances for Newcastle United, has claimed their fans would do a better job of running the club than their current owner, Mike Ashley, following a claim by Rio Ferdinand that the St James' Park faithful should look to put their money together.
The Magpies have been embroiled in a potential takeover for the last 12 months with Ashley finally accepting an offer from PCP Capital Partners who were backed by PIF of Saudi Arabia, however, the Premier League blocked the change of ownership.
Will Newcastle have new owners next season?
Yes!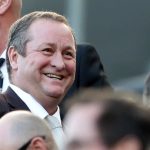 No!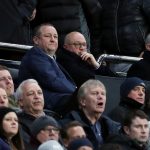 Ashley was originally a popular figure on Tyneside when he bought the club back in 2007, as he was often pictured watching matches from the terraces with fans as well as bringing back Newcastle legend Kevin Keegan as manager in 2008.
Speaking on how the fans could run the club better but also, how it would cost millions and not be possible, Lee told This Is Futbol:
"If the fans did raise enough money mean then they would have to keep ploughing money in because, like I've said before, if you don't keep up with everybody else, you end up going backwards.
"You would end up finding yourself in the same situation as the club is now, but I'm sure the fans would run it better."
In Mike Ashley's latest controversial move on Tyneside, he gave his full backing to Steve Bruce less than 24 hours after they were beaten 3-0 by relegation rivals Brighton.
Newcastle United currently find themselves 17th in the Premier League and just three points ahead of Fulham with the Premier League finish in sight.