Former Premier League midfielder Keith Gillespie believes Manchester City could favour a move for Harry Kane over Erling Haaland this summer.
Both strikers have been touted with a move to the Etihad recently in the aftermath of legendary frontman Sergio Aguero, announcing this would be his last season in Manchester.
The 32-year-old Argentine will leave the club this summer when his contract expires, leaving behind a prolific striker shaped void in Pep Guardiola's squad.
Haaland, just 20, has been widely hailed as football's next superstar, along with Kylian Mbappe, and has taken the Bundesliga by storm this season scoring 21 goals in just 22 appearances.
Despite the Norwegian international's prestigious talents, Gillespie, who played 238 times in the Premier League during his playing days, told Transfer Tavern, Kane's own English top-flight experience may give him the edge:
"I suppose you look at Harry Kane, he's played in the English league. It can be different for somebody coming from another league, trying to adjust to what the Premier League is all about. I'd say probably Haaland could do that but it's an unknown.
"Probably he would do it but Harry Kane has been doing it for many years now and is a top, top striker. Haaland is a bit younger, I'm not saying Harry Kane's old, but you've got that, so you're talking about two of the best strikers in the world."
Who should Man City pursue?
Harry Kane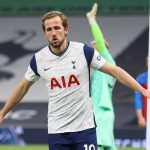 Erling Haaland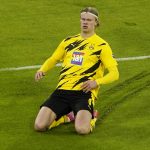 England captain Kane, whose market value is rated as high as £108m by Transfermarkt, has a remarkable 162 goals in 238 Premier League appearances so far, as the 27-year-old goes in hot pursuit of Alan Shearer's all-time record.
Whilst few would doubt Haaland's ability to take to life in the league, nothing is guaranteed, as many high-profile forwards have discovered beforehand.
So while Kane would likely provide an immediate source of goals to Guardiola's side, he arguably has a lower ceiling and less longevity than the Leeds-born Norwegian sensation.