Steve Howey has exclusively told This is Futbol that he doesn't believe that Jose Mourinho's job rests on whether Tottenham win a trophy this season.
Spurs were recently dumped out of the Europa League following an embarrassing second leg defeat to Dinamo Zagreb, leaving next month's Carabao Cup final as their only opportunity to end their 13-year wait for silverware.
Do you think Mourinho will win Tottenham a trophy?
Yes, that is what he does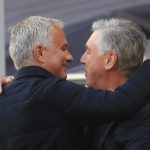 No, he is finished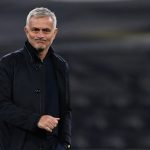 Mourinho's side are also in firmly in the top four race having won four of their last six Premier League matches to move within two points of fourth-place Chelsea.
But the Portuguese was brought in as a replacement for Mauricio Pochettino as a serial winner, but has suffered recent exits in the FA Cup and Europa League, whilst last season failed to reach the quarter finals of any cup competition following a penalty shoot-out defeat against Norwich and thrashing by Leipzig.
With a top four place still up for grabs and the possibility of silverware, Mourinho could still lead Tottenham to their best season for more than three decades.
But regardless of whether Spurs win the League Cup, Howey doesn't believe the former Chelsea boss' position is under threat.
He told This is Futbol:
"I think there was massive speculation after they got beat 3-0 in Europe, but I don't think that will necessarily cost him his job.
"If anyone can put a number over on Manchester City it's Jose Mourinho, the way he sets up his team. He has done that and he has shown it in the past over many years. If there is anybody that can bring up a shock then it's him with Tottenham."