Aston Villa journalist Gregg Evans thinks that the club might need to start playing youngster Carney Chukwuemeka soon after his performance in the FA Youth Cup.
The 17-year-old scored three goals away this week to seal the club's place in the semi-finals of the competition as part of a 6-1 thumping against Newcastle United at St James' Park. The youngster has been named on the bench twice for the first-team this season, but speaking on the 1874 podcast, Evans felt that the time was now for him to take that next step and actually play for the senior side:
"He is the real deal, I wrote about him this week and there is no hiding behind it now, he is the real deal. He's pushing for first-team involvement and if Villa don't give him that, then there are plenty of clubs in Europe waiting to see whether they can be given the opportunity to give him those minutes.
"Before he signed his deal in October, pretty much every club in Europe wanted him, every big club in Europe; Man United, Man City and Liverpool were all interested, there were clubs in Italy and Germany, clubs in France, Monaco were very keen to take him and all of these clubs on the continent basically said to him, 'If you come to our club, then we will give you that fast-tracking into the first team'.
"Villa, I'm understood, said that they would match that and that they would also offer a route into the first team. Okay, so Carney's been on the bench once this season, you know that that's a positive sign for a 17-year-old still, but I think he's at the stage where he's kind of waiting to kick on now because that's what he was told alongside a lot of the other youngsters."
Would you like to see Carney Chukwuemeka play this season?
Yes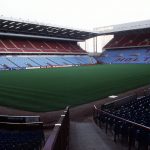 No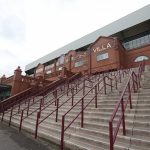 TIF Thoughts on Gregg Evans' comments on Carney Chukwuemeka
Evans certainly has a lot of faith in him, and if there were that many big clubs interested in him then perhaps that hype around him is rightly placed.
Given where Villa are in the table, they can certainly afford to give him a go as they aren't really fighting for anything. And they have shown with the introduction of a player like Jacob Ramsey that they aren't scared to give young players minutes this season if they feel they have some talent.
So if they are concerned about keeping hold of him and not letting teams from the continent come in and take him away, then now is the perfect time to start bleeding him in and seeing if he has a future.