Phil Hay has been speaking on the latest edition of The Athletic's The Phil Hay Show about all things relating to Leeds United.
One of the topics that Hay discussed was the collapsed European Super League and Leeds' stance on it.
The so-called 'big six' all attempted to join the ESL, but all of the remaining 14 Premier League clubs rejected the idea, and given that the Whites are an ambitious club with European hopes (via beIN SPORTS), it is no surprise to hear that they were firmly against this plan.
Hay said: "Very, very unhappy, very unhappy in the same way as they were with Project Big Picture because they see themselves as one of the clubs in the Premier League who can grow and can get stronger and can get more competitive.
"They are one of the clubs that really do need an open field, open game, open door because they aren't going to be in a closed-shop environment created tomorrow; they aren't going to be in it. They aren't on that threshold just now.
"They do have plans to expand the stadium, and they do have plans for a new training ground, and they've got the 49ers on board, and they do have significant financial support."
Do you think the ESL would have been worse for Leeds than others?
Yes, it would have ended European ambitions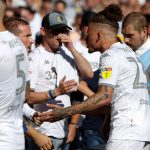 No, it was as bad for everyone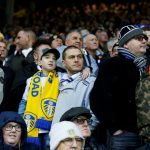 TIF Thoughts on Leeds and the Super League…
The plans for the Super League were to create a dreadful closed-shop environment with no relegation or risk of not competing for the founder clubs, and would have allowed the world's biggest teams to play each other consistently.
Therefore, this could have killed Leeds' European dreams, and it is no wonder that they were unhappy with the plans.
However, according to Florentino Perez, the league is not dead and is just postponed, so it will be interesting to see how the authorities find a way to stop this threat from becoming a reality, but we think that for a club as ambitious as Leeds, this would have been a disaster.
In other news: 'Fingers crossed' – Journalist drops big claim on Kalvin Phillips at Leeds