Former Premier League manager Paul Jewell has offered his praise for Leeds United manager Marcelo Bielsa for the work he has done at the club.
The Argentinian has had an interesting season to say the least during his first spell in the Premier League.
Whilst there are some who have lauded his side for the way they play, he has had a couple of doubters off the back of some rather lopsided results. But for the most part, it has been a good season for his team, with Leeds sitting in the top half of the table as we approach the final few weeks of the season.
And speaking in an exclusive interview with Football FanCast, Jewell thinks that Bielsa is fully deserved of all the plaudits that he gets, especially given the players that he has at his disposal:
"What I like about Bielsa is, and I think he can speak English but he's pulling our legs, so fair play to him, but what I like about him is that he doesn't make excuses.
"The difference he's made to those Leeds players like Dallas, Cooper and Ayling, the list is endless. They were Championship players, and not great ones, but he's turned them into Premier League players.
"He deserves unbelievable credit and he won't have a trophy at the end of the season, but what a manager he is."
Will Bielsa sign a new deal?
Yes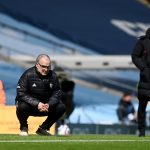 No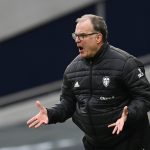 Bielsa does deserve to get credit for what he has done this season, the results speak for themselves. The challenge though is going to come next season, when teams have had time to figure out their style of play and they run the risk of falling victim to 'second season syndrome'.
They probably won't have as bad a season as Sheffield United have had after their fantastic return last campaign, but given how susceptible they are to freak results, you just have to hope that they don't have too many of them show up next campaign to derail the great work that Bielsa has done.
In other news: 'Wow', 'He's changed his tune' – Lots of Leeds fans react as quotes emerge