TalkSport pundit Simon Jordan doesn't think that Wayne Rooney is the man to take Derby County forward, even if he manages to keep them in the Championship this season.
Derby County still find themselves perilously close to relegation out of the Championship, sitting four points off 22nd place, but with Rotherham United having two games in hand over them. And sinking down into League One certainly wouldn't be the best start to Rooney's managerial career, or indeed prospective new owner Erik Alonso's tenure in charge of the club.
A recent report stated that part of the reason Alonso has chosen to buy Derby County was to work with Rooney because his 'legendary status' could help attract potential new players in future transfer windows.
However, speaking on TalkSport, Jordan felt that if the club wanted to take a step forward beyond this season and move up the table like Alonso has stated his ambition is, then he might need to find himself another man to take on the job:
"I take no satisfaction in it, I think Derby will survive, Erik Alonso will build a relationship with Wayne Rooney. But if he wants to build Derby into the club that he is saying he wants to build them into, with the greatest respect to Wayne, who I have no doubt will find his way through the coaching world and into a position of influence, this is a job that needs to go to someone who knows how to do it."
Will Rooney stay beyond this summer?
Yes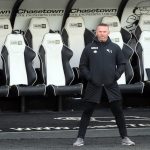 No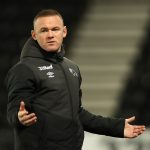 TIF Thoughts on Simon Jordan's comments about Wayne Rooney's future at Derby County…
It might be a little too early for Jordan to be casting these kinds of judgments, especially given that Rooney hasn't really had a chance to establish himself as a manager yet. He was only given the job in the middle of January, late in the window and before Alonso was in the frame at the club, so there hasn't been any time for them for a new owner to have any effect in the transfer market.
So perhaps it might be worth waiting until at least the summer transfer window has passed before we start passing sentence on what Rooney can do as a manager, especially when it comes to players that he can bring to the club.
In other news: 'Give them a lift' – Sky Sports man makes big claim on potential 'extraordinary' boost for Derby