Transfer guru Fabrizio Romano has told GiveMeSport exclusively that Tottenham Hotspur are continuing to pursue Inter Milan defender Milan Skriniar, as they "love" the player.
Spurs attempted to sign Skriniar last summer but were unable to get a deal over the line, instead settling for the signing of Joe Rodon from Swansea City to bolster their defence.
Rodon has somewhat struggled for minutes, however, and has made five starts in the Premier League, while also being excluded from the club's Europa League squad.
Will Spurs will eventually sign Skriniar?
Yes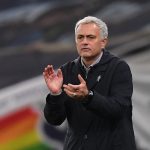 No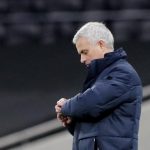 It seems that Spurs will again try to sign a central defender this summer and Romano has revealed that the Inter Milan star remains a major target, with Jose Mourinho a huge fan.
The club were so close to signing the 26-year-old Slovakia international that they sent chief scout Steve Hitchen to Italy to negotiate with Inter, per the London Evening Standard, but the deal collapsed at the eleventh hour.
And it could be revisited when the summer window reopens.
He said: "I would mention again Skriniar because they love this player. They're scouting, they love this player, they're convinced he would be perfect.
"Mourinho loves this player. It's one of the players they are convinced would be perfect, it's about the scouting, it's about the board, it's about Mourinho, they love the player."
Romano has revealed, though, that Spurs may have to pay a higher fee than they would have needed to splash out in the summer.
They offered €35m (£29.8m), with Inter demanding €50m (£42.6m), but Romano thinks his asking price will have rocketed to closer to €80m (£68.2m) after a season in which he has made 22 starts in Serie A.
He added: "They had a big problem that they were really close to signing Milan Skriniar, they offered like 35 million euros, Inter were asking for 50 million euros so they were close but they decided to give up before the last matches of last season.
"What's happened in this moment is that Antonio Conte is doing an amazing job with Skriniar, now he's a starter. Before they had Diego Godin and Skriniar was not playing, now he's a starter.
"He's doing so well fans are in love with Skriniar so I think it's not 50 million euros (anymore). This summer it will be around 80 or 75 million euros for Milan Skriniar, so really, really complicated, let's see what Tottenham will decide about the centre-back."
Click HERE to see the full interview with Fabrzio Romano…