In an exclusive interview with GiveMeSport, Fabrizio Romano revealed that Juventus may look to do a swap deal with another club for reported Liverpool target Paulo Dybala if they can't afford him in a straight transfer fee.
Since he joined Juventus in 2015, Dybala has never started less than 24 games, however, so far he has been handed just eight starts under Andrea Pirlo.
Would Dybala for Pogba be a good swap deal?
Yes!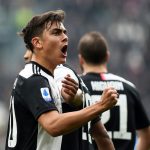 No!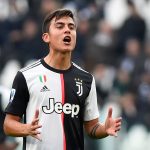 Juventus are eager to keep Cristiano Ronaldo at the club which could force their hand with Dybala's future this summer, as his contract set to expire next year.
Speaking on why a swap deal may make sense for Juventus and teams interested in the forward, who reportedly earns £225,000-a-week, Romano told GiveMeSport:
"They have not received anything from English or Spanish clubs or any other club. So they're just waiting. I think Paulo Dybala could be an opportunity this summer.
"Keep an eye on swap deals with English clubs because Juventus are open to swap deals and I think it would be an opportunity with players like Paulo Dybala who have a nice value and high contract."
Dybala has been linked with a move to Manchester United this summer which could end up being a player plus cash deal as the Serie A side want Paul Pogba back.
However, it was Tottenham Hotspur who he almost joined in 2019 before a failure to agree on personal terms ended any potential deal.
Click HERE to see the full interview with Fabrizio Romano…