Owen Coyle has recently given his opinion about Neil Lennon's sacking and the lack of support from the staff for the former Celtic boss.
Coyle was a guest on the latest episode of the Celtic Huddle podcast and the panel talked about numerous issues involving the Hoops. They also briefly talked about Lennon's exit from the club and his time at Parkhead. Coyle gave his views about Lennon and he feels that the Northern Irishman didn't have someone in the staff who could fully support him and the staff at Celtic weren't his own staff.
John Kennedy was a part of Lennon's staff and he's now the club's interim manager. Gavin Strachan had also joined Lennon's staff last summer following the departure of Damien Duff. Strachan had previously been an assistant manager at Peterborough United.
Was Lennon backed enough by his staff?
Yes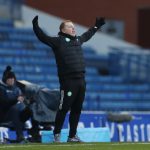 No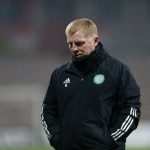 Coyle feels that while Lennon had some good people in the club's staff, he had actually asked for different people to come in and assist him in the job.
He said on the podcast: "I think there's good people at the club, there's good staff there, but they're not Neil's staff. I know for a fact Neil had asked for different people to be able to come in and help him, it never transpired.
"I think Neil needed that. No harm to the boys out there, they're good people, good in their own right. But when you're working with someone, sometimes you don't have to say anything because you know already what their thoughts are."
TIF Thoughts on Lennon's staff…
While Kennedy is now the interim manager, he was actually at the club in multiple roles even before Lennon's second stint at Parkhead began, which shows that he wasn't really a part of Lennon's own staff.
Stevie Woods was also part of the club's staff under Lennon but he too has been at Parkhead for quite a long time. That is also an indication of the fact that perhaps, Lennon did indeed lack people that he fully trusted.
Because of that, it is easy to see why Coyle feels that the former Celtic manager didn't have enough support from the staff. Perhaps if he had it, things may have been different.