Lots of Newcastle United fans have been talking about the latest news involving the club's potential takeover that recently emerged on social media.
Journalist Lee Ryder recently wrote an article about what could happen with the club's potential takeover if Newcastle end up getting relegated this season. The report says that Mike Ashley is keen to make sure that the takeover is back on track and the club's chiefs have delayed their battle with the Premier League.
Ashley is determined to keep things ticking and the report says that potential buyers PIF are set to remain faithful to Newcastle even in the case of relegation to the Championship. Having said that, the price tag will reduce and it will be considered a different deal by Ashley.
Would you like to see NUFC get taken over in case of relegation?
Yes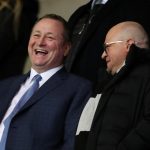 No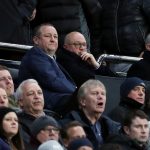 A tweet about this was relayed on Twitter by The Chronicle and many Newcastle fans made their views clear about it.
What did Newcastle fans make of this news about the takeover?
"If this is true then we have hope but price won't be 350million we know that for sure."
Credit: @DeanDodds2
"Also there should be a handbook all about Ashley to help new prospective owners of football clubs titled, how not to run a football club and learn from past mistakes."
Credit: @davidikon76
"Hope so but Cashley will have to take price down 100 million + Am not going to believe till I see pif take over."
Credit: @MagpieMoto
The article from Ryder states that failure to get promoted back to the Premier League in the event of relegation would be 'disastrous' for Ashley in a financial sense. Bidders would also have to restart the process if the Toon go down, as the EFL is a different body to the Premier League.
Having said that, the EFL's ownership tests are similar to that of the Premier League, but top-flight chief executive Richard Masters won't be involved. Despite that, there is no guarantee that a takeover would still be able to go through.
"I'd go League 1 if it meant he's gone and we get a driven owner."
Credit: @Fcb1892
"If some told me we'd be relegated but Mike Ashley wound no longer own the club at the start of next season I'd snap your hands off for it."
A lot of these Newcastle fans still seem to be harbouring on to hope about a takeover, even if the club goes down.
A report from The Times has stated that Newcastle players don't have relegation clauses in their current contracts if they are relegated, they'd have to carry their Premier League wage bill to the Championship, while losing out on the cash that being in the Premier League involves. This could also leave them in a tough financial situation.
Because of that, a takeover might well be needed if Newcastle go down, as they might not find themselves in a financially sustainable situation.