Celtic fans have been reacting to the latest transfer claims surrounding forward Odsonne Edouard.
The 23-year-old still has 18 months left on his current deal at the club, but with potential changes in the dugout this summer following the resignation of Neil Lennon, then selling off a key asset and giving the funds to the new boss might be a good way to kickstart the new era at Celtic Park.
And according to a story in The Daily Mail, Leicester City believe they have won the race to grab his signature and are closing in on a £15m deal that would see him reunite with former Celtic boss Brendan Rodgers as he views him as the long-term successor to talisman Jamie Vardy. However, when the news reached fans on social media, they didn't come across too happy with these claims, stating that it wasn't nearly enough money for him, especially considering how much they owe to Paris Saint-Germain as a sell-on fee:
"15 million plus add PSG's %, no chance."
"Not going to happen. No chance"
"£10m short"
"Celtics main priority in june/July was to tie Eddie down for another 2 years!! Criminal letting a player of his ilk run into the final 12 months of a contract…power is now with him and potential buying clubs!"
"Cant see us parting for that especially to Brendan. He must be doing us a favour in the transfer market cause hes gave us nothing as yet. Not even Benkovic*"
"When BR was the Celtic manager he said no more players going on the cheap from now on & comes with this laughable offer"
"Dom McKay out"
"This can't be true man. It really cannot be."
Do you think Celtic will manage to keep hold of Odsonne Edouard this summer?
Yes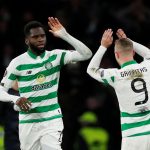 No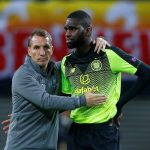 Hopefully for these Celtic fans, there's still a lot more to come and the final price hasn't been agreed just yet.