Fans of Celtic have been reacting to a post on Twitter, which relayed footage of two poor decisions made by the Hoops midfielder, Callum McGregor.
In the footage, which was uploaded to Twitter by Bhoys Analytics, two incidents of McGregor's decision to shoot despite there being a pass to a teammate available, are criticised, with the account stating that the featured clips occur three months apart and under different managers, meaning that the trait is "not being coached out of the player".
Bhoys Analytics then claims that upon the arrival of a new manager at Celtic this summer, whoever the new boss may be, they must ensure that the Bhoys' attacking players "make better decisions" when going forwards.
In reaction to the footage, fans of Celtic flocked to have their say on the matter, with many taking aim at McGregor for his poor decision-making, while others recounted their anguish with the 27-year-old's shots in the highlighted incidents.
Do you think McGregor will be sold this summer?
Yes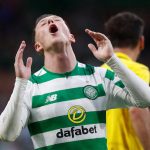 No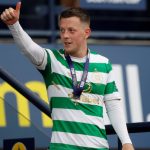 So, what exactly did these Celtic fans have to say in reaction to the footage of  Callum McGregor?
"Absolutely. These replays make you want to weep."
"Initially felt he was entitled to go for the shot last week but after seeing the replay it was an awful decision/lack of awareness. Great analysis by the way."
"This is just one of the many poor decisions he has made this season. Struggle to understand the lack of criticism he gets as he has had a very poor season yet has never been dropped."
"I think a lot of his play box-to-box has been good, but much like the rest of the team his decision-making has been awful at times."
"Great analysis! His failure to pass last week gets more frustrating each time you watch it."
"I was screaming at the TV for a cut back to Eddy…"
"Great clip, that 1 vs Rangers was atrocious decision making. Be interesting to see a similar video on Ryan Christie."
All in all, it would indeed appear as if these Celtic fans feel as if McGregor's decision making in the final third has been disappointing this term, and considering the £20,000-per-week midfielder has returned just three league goals so far this season, his joint-lowest return over the past five campaigns, it is not difficult to understand why.
In other news: 'Oh no', 'Lies' – Many Celtic fans fume as potential new candidate emerges
Related posts