TalkSPORT's Alex Crook has given some rather critical views on Wolves attackers Willian Jose and Fabio Silva.
Wolves have been in something of a slump this season, and a lot of their problems can be traced back to the fact they do not have the same goalscoring touch without their main man Raul Jimenez, who scored 27 for them last season in all competitions. In contrast, the most any player has got this season is five.
And speaking on the TalkSPORT Gameday podcast, Crook doesn't hold out much hope when it comes to their current attacking options in the form of Jose and Silva, who he doesn't think are good enough to carry the team for the rest of the season.
He said: "They still haven't got a striker, have they?
"I think it's difficult for a player like [Willian Jose] coming into the Premier League in January, in a side that is struggling to score goals. There's a lot of responsibility on his shoulders and I think maybe it is too soon to judge him.
"But obviously, you've got the young lad, Fabio Silva as well, who's going to take time to adapt. They need Jimenez back. I mean, it seems obvious to say it – and I'm not suggesting they're a one-man team – but without him, they do lack a lot of cut and thrust."
No, he's not quite there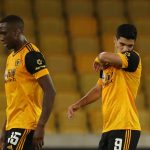 Yes, he's a class player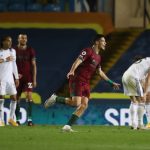 TIF Thoughts on Alex Crooks' comments about Wolves forward options…
Crooks is right when it comes to Jimenez, who is clearly the heartbeat of the team, and even calling them a 'one-man team' isn't much of an exaggeration given his efforts in the last campaign.
With Wolves equidistant between sixth place and the relegation zone, it might be time for them to just abandon this season and focus on development for the future. That means putting faith in Jose and Silva, and giving them plenty of minutes in the hope that they get up to Premier League standard.
That way they won't be too reliant on one man next season to get back to where they feel they deserve to be.