TalkSPORT journalist Alex Crook has made a pretty strong claim about Mohamed Salah and his relationship with other players at Liverpool.
Liverpool are in something of a rut right now, having lost their last five home games in a row and with their hopes of reaching the top four having taken a serious hammer blow after their result against Chelsea.
And speaking on the TalkSPORT Gameday podcast, Crook claims that part of that is down to the Egyptian's attitude towards the club and his future. In an interview in December with Spanish outlet AS, Salah neither confirmed nor denied his interest in ever signing for Real Madrid or Barcelona in the future, and Crook thinks that has had a noticeable effect.
He said: "I don't think Mohamed Salah has been the same player since he started openly flirting with Real Madrid. The relationship between him and Sadio Mane, to me, seems to have broken down completely – there's no sign of a partnership between those two, they're both playing for themselves."
Do you think Salah will leave Liverpool next summer?
Yes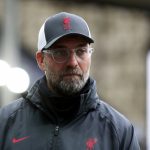 No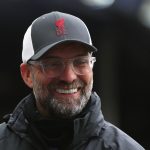 TIF Thoughts on Alex Crook's comments about Mohamed Salah and Liverpool…
Crook might be onto something here, as Salah's form in front of goal has dropped off slightly in the past few weeks.
And his words have been somewhat backed up by recent comments made by former Liverpool forward Michael Owen to Optus Sport. Owen claimed that the reason Mane doesn't go down for penalties is because he doesn't want Salah to get the glory by scoring from the spot afterwards.
Of course, this is just speculation at this point, but whilst there is enough doubt surrounding his future, including the fact he hasn't signed a new contract at the club, talk about whether or not he'll be here for the rebuild next season or try his luck elsewhere is likely to remain.
But if he can get himself back among the goals like he did earlier in the season, then that might go some way to helping smooth a lot of things over.