Tim Spiers has been speaking on the latest edition of The Athletic's The Molineux View podcast about all things relating to Wolverhampton Wanderers.
One of the topics that Spiers spent quite a bit of time on was Wolves' latest financial results, and mentioned that owners Fosun are looking for outside investment in the club – but have failed to find any as of yet.
However, he also claimed that he couldn't see this being a problem in the short term.
He said: "I don't see any signs of them being a selling club. I think it's so easy to rewrite history and say that they sold [Diogo] Jota and [Matt] Doherty to make money last summer when the reality was they didn't.
"Jota was out of the team, and Doherty was sold as part of bringing Semedo in as part of introducing a new style into the team.
"So I see absolutely no slowing down and commitment from Fosun. I think there are issues in the long term, such as they've asked for increased investment.
"I [have] mentioned this a couple of times; they want outside investors to come in and invest in the club – that hasn't happened yet. [The] pandemic will have played a big part in that."
Do you think Wolves need outside investment?
Yes, if we want to reach the next level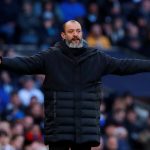 No, we are fine with just Fosun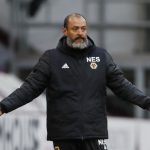 TIF Thoughts on Fosun and outside investors…
Fosun want to make Wolves a Premier League heavyweight, and it looks like they feel like to do that, they need to find some outside investment.
This season has not been a great one for the Old Gold as they sit in 13th place, 13 points off the top six.
They finished seventh in the past two seasons, so there has been a significant drop-off.
However, it is good to hear that Fosun remain committed to the club and don't intend to become a selling club, and we will have to see if they manage to bring any players in as a result of their search for wider investment.