Tottenham Hotspur fans have been reacting to the performance of Matt Doherty during their game against Fulham.
It's a critically important game for Jose Mourinho's men as they look to keep their hopes of qualifying for Europe through the league alive for as long as possible, and against a struggling side in Fulham this game would be as good a time as any.
But, at least in the eyes of the supporters, the right-back wasn't quite up to scratch in the early stages of the game, giving the ball away numerous times and giving Fulham a couple of opportunities to score, and the fans let him know about it, with a few of them trying to insinuate that he shouldn't be playing many more times for the club:
"Matt Doherty is actually hard to watch"
"Matt Doherty cannot be a footballer"
"By any means necessary just get Matt Doherty out of this club this summer"
"Matt Doherty might be the worst footballer I've ever seen play for Spurs"
"Matt Doherty can leave my club any day"
Were you impressed by Doherty's performance in this game?
YES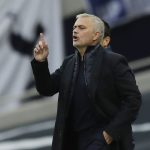 NO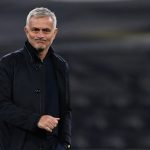 Given the money they paid for him in the summer, it isn't exactly what you want to be happening in such an important game as this, ideally you want someone a little more reliable.