Tottenham Hotspur fans have been reacting to comments made by Graeme Souness about Gareth Bale.
The Welshman had a stormer of a game against Crystal Palace on Sunday, scoring two goals and grabbing a WhoScored rating of 9.6, second only to teammate Harry Kane who got a perfect ten.
Bale has been subject to a lot of debate this season about the playing time he has been getting, and he himself discussed that after the game, claiming that his body isn't what it once was and so it has the be managed a certain way.
But speaking on Sky Sports after the game, Souness though didn't seem to be too happy with what Bale had to say for himself about his lack of playing time, saying that he still 'wants to see more' from him and that he wasn't a fan of Bale's attitude over the whole affair. Comments which led to a barrage of backlash from the Tottenham Hotspur fans, slamming the pundit for his views on the matter:
"Disgrace"
"How in the hell can he "show you more" if he only recently received consistent playing time?"
"It's called managing expectations Graeme! @GarethBale11
has never been one to blow his own trumpet life Ronaldo et al! He is getting back to form and looking great!"
"Souness showing again why he understands nothing about the game, Spurs playing 3 games a week and will continue to do that whilst they're in Europa – 70mins of 100% Gareth Bale available in every game is better than 100% Gareth and then needing resting until he's at peak levels"
"I swear everyone's against us at this point"
"Scored 6 in 6, and we are treated to this absolute drivel from Souness. You'd think he refused to come off the bench listening to the way he goes on."
"Embarrassing. About time Sky said goodbye to this relic. Full of self importance and a constant need to be right. Just unwatchable now."
Was this Bale's best performance?
Yes, it was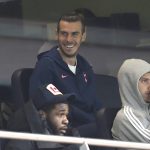 No, he was better in other games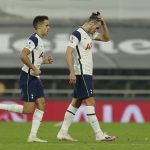 It certainly does seem like an odd time for Souness to be making these comments, especially in the aftermath of a great performance.