Former Premier League referee Mark Halsey has been sharing his thoughts on the decision to disallow Marc Bola's goal during Middlesbrough's recent 2-1 defeat against Swansea City in the Championship. 
Speaking exclusively to This Is Futbol, Halsey was asked whether or not he thought the referee on the day made the right decision in disallowing Bola's goal due to a suspected foul on a Swansea player in the build-up.
In response, Halsey had this to say on the matter.
He said: "I think the referee was just a little bit too quick on the whistle, I think. We see it again, it's clearly not a foul and I think when he looks back on that, he will regret [giving the foul].
"I think he was just too hasty on the whistle and we all clearly saw it wasn't a foul to Swansea and the direct goal should have been [given]."
A very late penalty from Andre Ayew managed to secure the win for the home side after a 91st-minute equaliser from Sam Morsy put Neil Warnock's side back on level terms after Ayew initially put his side ahead in the first half.
With Warnock saying after the match that his side were let down by poor officials and TeesideLive journalist Dominic Shaw calling the referee's decision to not allow Bola's goal as a "shocking" one, this shows that those around the club were certainly not happy with the referee's decision.
Do you blame the referee for Middlesbrough's defeat at Swansea?
Yes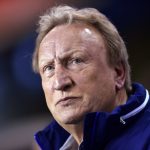 No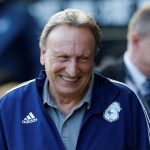 Going off what Halsey had to say about the incident, it feels that, in our view, everyone at Middlesbrough is right to be unhappy with this decision from the referee in the game against Swansea.