Tottenham Hotspur fans have been reacting to the performance of Dele Alli during their game against Dinamo Zagreb in the Europa League.
A critical game in Spurs' season as they look to end their trophy drought, and also qualify for the Champions League if their league position doesn't improve, they needed to put down a marker to give themselves the best chance heading into the second leg in Zagreb. They did just that as two goals from Harry Kane in the first half gives them a decent advantage going into next week's game.
It wasn't all rosy for Spurs though, at least in the eyes of the supporters, as despite the win, not everyone seemed to be pulling their weight, with Alli one of the main culprits at the Tottenham Hotspur Stadium. Having been told he was 'back to his best' by Jose Mourinho a few weeks ago, it looks like that magic has started to wear off a bit, as these comments go to show:
"Tonight was an example of why José doesn't trust Dele to start Premier League games."
"If Dele continues to play like this, I don't see how he'll ever consistently start. Needs to be better in this next half."
"Don't get me wrong, but Dele Alli was quite poor today…"
"Dele Alli hall of shame performance"
"Looked like Spurs played alright that half. Alli still seems half the player he was."
Do you think Spurs should have let Dele Alli go on loan to PSG?
Yes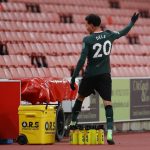 No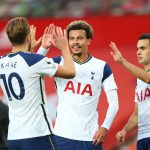 Hopefully it's just a blip rather than the start of something worse, because it would be a shame if he were to find himself out of favour having just got himself back into first-team consideration.