A lot of Tottenham Hotspur fans have flocked to a post from The Spurs Web, which contains footage of Jose Mourinho in the Dinamo Zagreb dressing room after the Croatian side dumped Spurs out of the Europa League.
Tottenham held a two-goal advantage heading into the second leg, but they slipped to a 3-0 defeat that sent them out of the Europa League, meaning their only chance of sealing a place in next season's Champions League is by finishing in the top four.
The footage of Mourinho congratulating the Zagreb players has not gone down well these Spurs fans, who are fuming with their manager.
"Have an ounce of shame Mourinho"
"Thank you thank you for another couple of millions I'm getting from being sacked"
"I'm officially Jose Out!"
Do you like this footage?
No, there is no need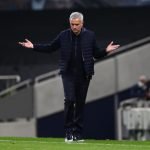 Yes, he is showing the other team respect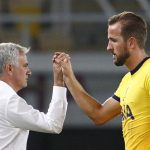 After the game, Mourinho slammed his players for their lack of professionalism, and this result topped off a bad week for Spurs after they lost to Arsenal in the north London derby.
This post continued to draw in angry Tottenham fans.
"Leave him in there and lock the door"
"Typical Jose, everyone's fault but his own, though this does show a little class"
"It's the Jose show… Has to be center of attention"
"What is this? I actually can't"
What happens next for Mourinho and Tottenham is unclear.
However, they still have a Carabao Cup final to compete in and are still in the fight for a top-four finish, but this was a big opportunity for Spurs to win something, and it's gone.