Wolverhampton Wanderers legend Steve Bull has slammed winger Adama Traore for some of his antics on the pitch this season.
The Spaniard has certainly enjoyed something of a cult status in the wider footballing community in recent years, helped by the revelation that he puts baby oil on his arms in order to help evade defenders.
But he hasn't really been able to back up that, and justify his £31.5m Transfermarkt value, with much by way of production on the pitch. He has only managed to register eight goals in all competitions since joining the club, and failed to find the back of the net in the Premier League at all this season.
And speaking exclusively to Football FanCast, Bull admits that whilst he is a talented player, there are still other parts of his game that continue to annoy him.
He said: "He's frustrating in my eyes. He spends a lot of time on his backside with his arms in the air claiming a foul. The referees know if it's a foul. So, if it is, they'll give one. Otherwise, get up and get on with the game.
"He is a very talented and skilful player, but a frustrating one to watch. However, when he's got the ball he is something special."
If a £50m offer arrived for Adama Traore this summer, would you want it accepted?
No, that's not enough for him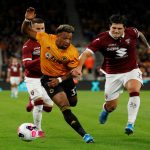 Yes, would be a good deal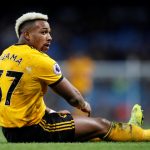 It is easy to see why someone like Traore can be a frustrating figure at some times, especially if he doesn't help out in terms of goals to make up for it.
Which is why, if reports are to be believed that there are some clubs interested in signing him, even if it isn't for the supposed £70m transfer fee that was once put on him by the club, it might be worth selling him off and let him be someone else's problem, and use that money to help reset the squad after what has been something of a disappointment compared to their first two back in the top flight.