Tottenham Hotspur fans have been left furious after looking back at footage from their game against Dinamo Zagreb.
Jose Mourinho's men managed to win the game 2-0 thanks to two goals from Harry Kane and put themselves in a strong position heading into the second leg in Croatia next week. Although, things could have gone an awful lot better if they'd have been given a penalty for this incident (via @TranSPURS) in the second half.
There is VAR technology in the Europa League this season, which makes it all the more confusing as to why it did not come to the officials' aid, because if anyone had a second chance to look at it, you'd think any referee would have given a penalty.
As a result, it was no surprise to see so many fans up in arms that the decision went against them on this occasion, with some even going so far as to suggest there is an agenda against them:
"Its because it's Tottenham. Had it been anyone else it was a pen"
"If this happened to any other club we would have heard their crying for like 3 days."
"He wasn't even a defender, clear penalty. Imagine if it was Bruno Fernandes"
"Because it's Spurs, usual rules Europe or PL doesn't matter."
"Refs should review this and then allow Spurs a PK to start the away leg. That would be the fair thing to do."
"More importantly how was it not even reviewed by VAR. Farcical."
"Crazy"
"Disgraceful from VAR. A penalty all day long."
"I've lost my head"
Will Spurs win the Europa League?
Yes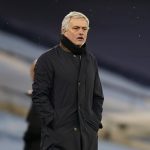 No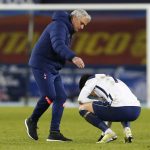 Whether or not this decision ends up costing Spurs in the overall tie, we'll just have to wait and find out.