Tottenham Hotspur fans on Twitter have been sharing their disappointment over Jose Mourinho's substitution of Gareth Bale during the second half of their 4-1 win over Crystal Palace in the Premier League. 
A brace apiece from Bale and Harry Kane secured the win over Roy Hodgson's side, resulting in Spurs winning a third league game in a row.
When the Welshman was substituted off the pitch in the second half to make way for Erik Lamela, this decision from Mourinho to take him off did not go down too well with these Spurs fans, who were not shy in sharing their thoughts on this move from the manager.
So, what did these Spurs fans have to say in response to Mourinho's decision to take Bale off in the second half against Palace?
"Taking bale off again on a hatrick? leave him on man" 
"Bale off. pain"
"Bale subbed off on the Hatty again. Poor Bale." 
"Bale is off the pitch 🙁 He's been brilliant, Jose should let him get a full game sooner"
"Bale has been taken off two weeks in a row when he's been on a hattrick. I'm starting to dislike Jose"
"Why is Bale going off again?"
Looking at these tweets from this bunch of Spurs fans, it's clear to see that they were not happy with the fact that Mourinho took the winger off the pitch during the second half against Palace when he could have potentially scored another goal for his hat-trick.
Do you think Mourinho was right to take Bale off?
Yes, it was the smart decision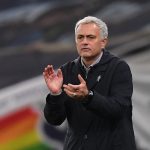 No, he should have played the full game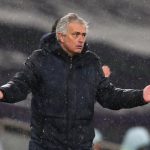 While these Tottenham fans are not happy with the decision, the fact that Bale has had to work hard on his fitness this season shows that perhaps not allowing him to play the full game against Palace was a sensible move from Mourinho.
In our view, while it would have been nice to see Bale continue in the match and potentially score or assist another goal, it would have been at a big cost if he got injured in trying to do so with the game virtually sewn up.