Tottenham Hotspur fans have been having their say on a rather controversial decision from their game against Fulham.
With Spurs leading 1-0 thanks to an own-goal earlier in the game by Tosin Adarabioyo, Fulham felt like they had got themselves an equaliser through the recently acquired Josh Maja. However, after a consultation with VAR, it was ruled that Fulham midfielder Mario Lemina had handled the ball in the build-up to the goal and the effort was ruled out.
It certainly came across as a very strange decision, especially seeing as Lemina's arms were by his side when it happened, but with the rules the way they are, VAR referee Jarred Gillett didn't have any option but to disallow the goal.
This left many Spurs fans left to admit that they probably got away with one on this occasion:
"I'm a Spurs fan but that ain't handball. Balls blasted at him and his arms are by his side. We got lucky"
"That handball decision is terrible"
"Wow not complaining but that's a shocking decision"
"As a Spurs fan…. that's a shambles of a decision! Where is the dude meant to put his hand?"
"I'm sorry as relieved as I am with that decision. That is never handball in a million years."
Were Spurs lucky on this occasion?
Yes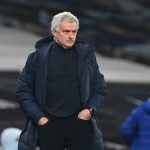 No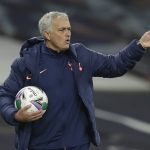 Just how crucial that decision will end up being, at both ends of the table at the end of the season, we'll just have to wait and see.