Luke Edwards has been speaking on the latest edition of the Football Writers' Association's Press Box Confidential podcast about all things Newcastle United.
One of the topics that the Daily Telegraph reporter spent some time on was Mike Ashley, and he revealed what he thinks has been the owner's biggest mistake during his tenure at the Toon.
In his time as Newcastle's owner, Ashley has made some pretty terrible errors that have contributed to a feeling of hatred on Tyneside – ranging from allowing Rafael Benitez to leave, to passing up the chance of signing Mohamed Salah – and Edwards revealed what he thought was Ashley's worst.
He said: "I think his intentions were probably good. He's just always listened to non-football expertise around him over genuine football expertise.
"That is the biggest mistake he has ever [made]. He doesn't listen to football expertise; he listens to his drinking pals and his mates, and that's what's gone wrong at Newcastle."
Do you agree with Edwards?
No, this isn't his worst mistake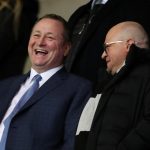 Yes, this is his worst mistake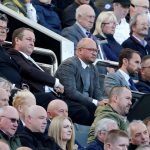 TIF Thoughts on Edwards' claim…
As we have pointed out already, Ashley has made a lot of errors in his time as Toon owner, but this could be one of his worst because by surrounding himself with people like Tony Jimenez and Justin Barnes, the likes of Kevin Keegan and Benitez have walked away.
There is still a proposed takeover that is rumbling on, and Ashley's time as the Toon's owner could be edging towards its conclusion, but he is still there for now.
We find it hard to definitively agree with Edwards that this is Ashley's worst mistake because he has made so many, but it is certainly a bad one and has caused problems.