Alasdair Gold has been speaking on the latest edition of his YouTube show about all things relating to Tottenham Hotspur.
One of the topics that the Football.london reporter spent some time on was Gareth Bale's fitness after the Welshman scored another two goals at the weekend to make it six goals and three assists in his last six matches in all competitions.
Bale spoke earlier in the season about his fitness, and seems to be back to his best, with Gold particularly excited to see the attacker looking in top condition.
He said: "This is what we all hoped would come. He admitted his body needed time, it needed time after two years of very little football and 'psychological scars'.
"I've heard a few people within the club use that expression as well; he was just kind of inhibited in the way that he plays, just this fear of what might happen.
"To be honest, we're all worried, every time Bale goes down on the pitch – you do fear, 'Oh crikey, is this going to be the one, is he going to be out for another few games?'
"At the moment, he seems to be able to manage it, because as Mourinho said; it's Bale who will make the decision on whether he plays or not and to manage three back-to-back Premier League games within seven days – that's exactly what Bale would have dreamed of in the last two years and Spurs when they got him.
"You've got to wonder whether Mourinho's management of him has worked."
Do you think Bale is back to full fitness?
Yes, he looks to be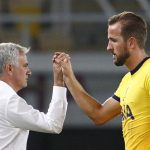 No, he can still get fitter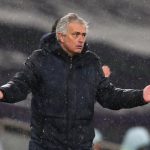 TIF Thoughts on Bale…
The 31-year-old barely featured in Spurs' first 23 league games, but he has played at least some role in the last five and also provided two assists and scored four goals.
So, everything is looking much better for Bale, and maybe Jose Mourinho's tactic to save him and not rush him has worked, and Spurs are now seeing the benefits.
Tottenham are now just five points off the top four, and if they could keep Bale fit and in this form, then you wouldn't be surprised if they made it into the Champions League by the end of the season.