Mark Douglas has been speaking on the latest edition of the Everything is Black & White podcast about The Chronicle's survey on Steve Bruce and other topics relating to the Toon.
One of the survey questions was about the proposed takeover of Newcastle by PCP Capital Partners, PIF and the Reuben brothers that was withdrawn last July.
Since then, the Toon launched a legal challenge against the Premier League, and it was revealed earlier this month that Newcastle had two requests for the arbitration rejected before the case had even started.
These requests were to make the case public and have one member of the panel removed, and since then, no one has heard anything about the case.
Judging by The Chronicle's survey, many Toon fans can't see this takeover happening, and Douglas spent some time talking about the takeover.
He said: "58% think it won't go through. Now, if you'd have asked the same question in May last year, you would have got a very, very different answer.
"I think there is an element of despair around the takeover.
"I think people are losing hope.
"We're always told, the longer it goes on, the less likely [it is] going to happen. Well, we're at the end of March now; it's gone on for too long, hasn't it?
"I think what we all need now is a resolution on it, but we also need some communication on it as well, to know whether it's still viable; what happens if the team get relegated; there are so many questions around it."
Do you think the takeover will happen?
No, not this time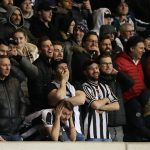 Yes, eventually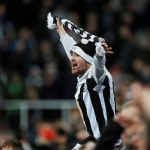 TIF Thoughts on the takeover…
Mike Ashley agreed to sell the club to this consortium in April last year, and here we are nearly a year later, and we still don't know if the Toon are going to be bought by this consortium.
The arbitration case was made public in November last year, but as of the beginning of this month, it hadn't even started, so when will we find out the outcome?
Clearly, many Toon fans are losing hope in this takeover ever actually happening, and we don't blame them as there seems to be no end in sight to this saga.
In other news: 'Utter farce', 'Charlatan' – Many Newcastle fans enraged by latest Steve Bruce update